Working since a couple of days to run Windows 11 on a simple Acer Aspire One Laptop, the Insider lastest Build of Windows 11 needed a memory upgrade from 1GB to 4GB of ram to be able to function! The Leaked DEV edition was working good with 1GB of ram! This is a old laptop that is not supporting UEFI! It's running TPM 1.2 and loading in Legacy mode!
Figure this one out!
Have fun with this one!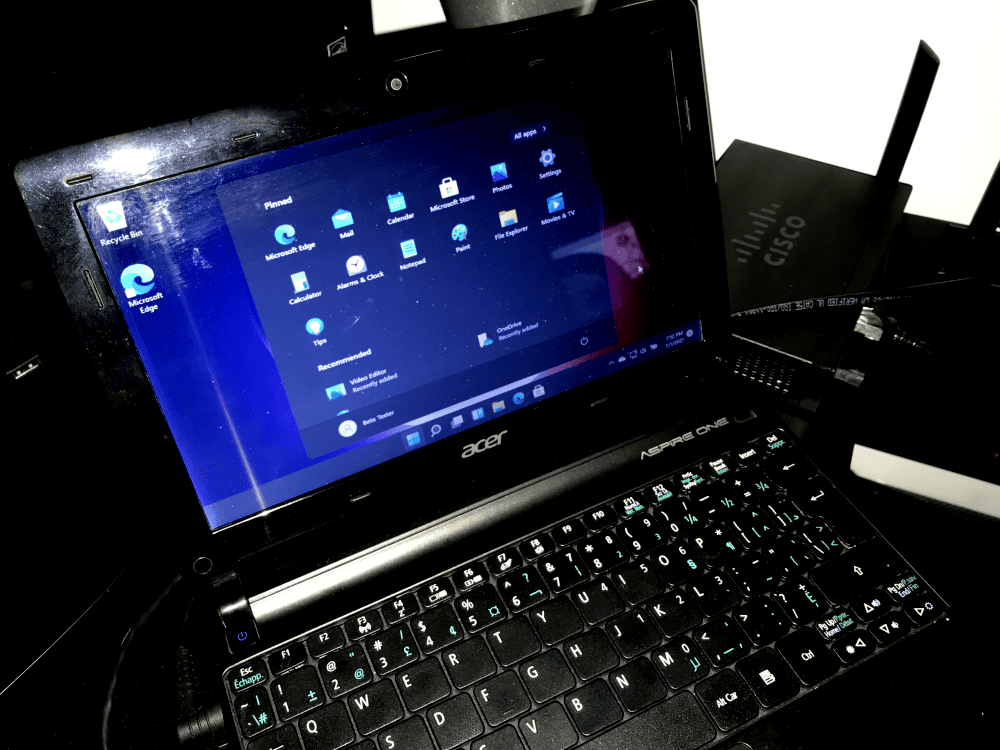 Running Windows 11 – Build 22000.51 – Acer Aspire One # System Model : AOD270 – ATOM N2600 @ 1.60GHz, 1600 Mhz, 2 CORE(S), 4 Logical, Bios V1.06 3/5.2012