This is by far the best OpenCart Product Drag & Drop Module! A must have in your collection!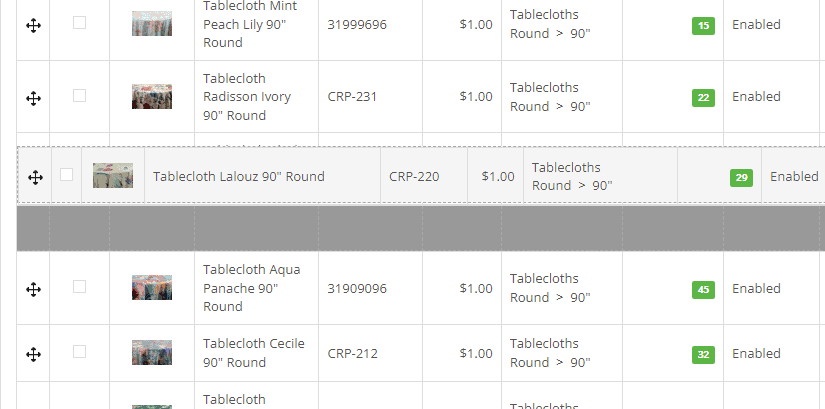 Easy Sorting by Drag & Drop
Quickly change the sorting items with the mouse.
No need to edit and set them in the 'sort order' new value.
Default sort by 'sort order' on the products and categories in admin.
WORKS ON:
Categories
Products
Product / Attributes
Product / Options
Product / Images
Filters
Attribute
Attribute groups
Options
Manufacturer
Information page
Shipping
Payment
Order Total
Customer Groups
Banners
Module inside layouts
Languages
http://www.adikon.eu/opencart-modules-c33/administration-tools-c59/easy-sort-order-with-drag-and-drop-p57
OpenCart Version > 3.0.x, 2.3.x, 2.2.x, 2.1.x, 2.0.x, 1.5.6.x, 1.5.5.1, 1.5.4.x, 1.5.3.x, 1.5.2.x, 1.5.1.x