A datacenter for the modern age
Terra Hosting is built on the founding principle of Premium services for affordable prices.
Relax and have peace of mind knowing that we insure, secure, and guarantee your equipment will be in the best operating condition with 99% uptime.

Want to know how? Just ask!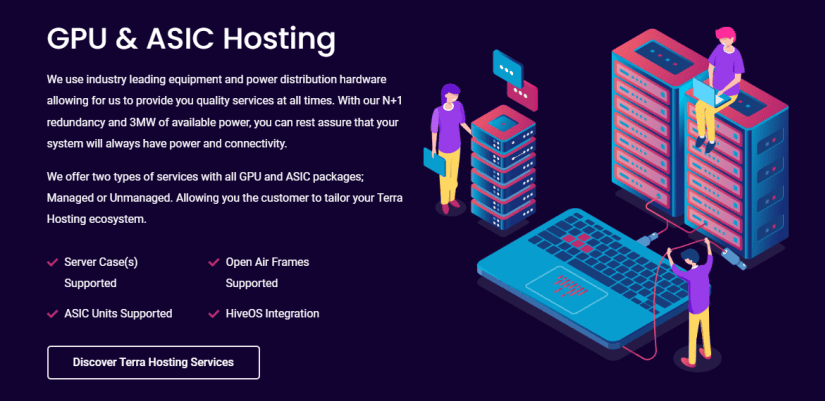 Flux Labs Partner
FluxNodes require high-uptime and enterprise-grade hardware to operate on and provide real, useful computing power to the network.
There are three tiers of FluxNodes with different levels of required collateral and hardware specifications. Terra Hosting can provide all levels of Flux Nodes. Please check out our services page for more details.
Visit Terra Hosting website for more details
100 West Cypress Creek Road.
Fort Lauderdale. Florida. 33309.
United States (888) 837-7240