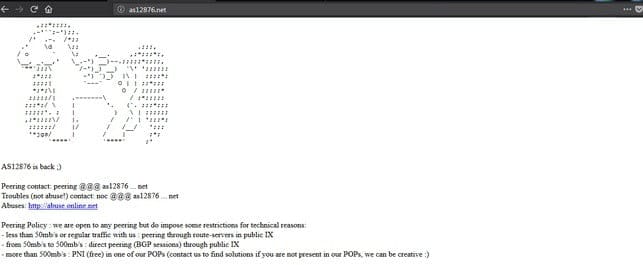 DNS PORT (53) Flood Detected! Anyone else?>
Here is a list of CIDR,,… to block! 😉
62.210.0.0/16
195.154.0.0/16
212.129.0.0/18
62.4.0.0/19
212.83.128.0/19
212.83.160.0/19
212.47.224.0/19
163.172.0.0/16
51.15.0.0/16
151.115.0.0/16
# 2001:bc8::/32 * Experimental on CSF *
Cheers!

NOTE:
An internet server company Poney Telecom run from France has been at the centre of multiple allegations of organised international criminal activity for over 12 months with all warnings, court summons and legal demands to be closed ignored.
The French service provider facilitates large quantities of spam to a variety of European companies from computers which can be traced back to Russia. These malicious emails should not be opened or responded to as it is common practice to embed viruses within such emails.
Contacting Poney Telecom is far from easy, however when The International's legal team finally did make contact they were informed by a member of staff from Poney Telecom that any criminal activity that occurs by using it's services are "not my problem". The staff member claiming to be able to speak on behalf of the company went on to state that they had a policy of non-compliance with authorities in or outside of the EU.
As such we advice anyone who receives emails or contact from anybody using a Poney Telecom server IPA to keep a detailed record of all contact that is made via the company. Should sufficient suspicious activity arise contact your local non-emergency police.
Note:
AS4134 – ChinaNet
AS9808 – Guangdong Mobile Com
AS16276 – OVH SAS
AS15003 – Nobis Tech Group
AS36352 – ColoCrossing
AS29761 – QuadraNet
AS15895 – Kyivstar PJSC
AS50915 – S.C. Everhost S.R.L.
AS53889 – Micfo
AS57858 – Fiber Grid OU