Microsoft Office is widely used around the world in homes, businesses, and educational institutions. It offers a range of tools that are essential for creating and managing documents, spreadsheets, presentations, emails, and more. Some of the key features of Microsoft Office include collaboration and sharing tools, advanced formatting options, and access to a vast library of templates and pre-built designs.
Whether you are a student, a professional, or simply someone who needs to stay organized and productive, Microsoft Office can help you get the job done efficiently and effectively.
Today I will show you how you can install Microsoft Office 2021 for Free!
Open your browser and navigate to this official microsoft website
https://config.office.com/
Click on Create a new configuration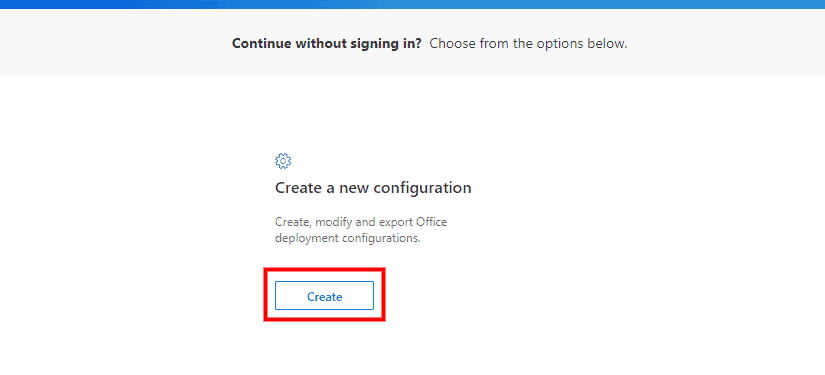 Architecture
Which architecture do you want to deploy?
Select 64-Bit
Products
Which products and apps do you want to deploy?
Select : Office LTSC Professional Plus 2021 – Volume License
If you wish to use Visio the next option let you include it in your office 2021 install
Update channel
Select : LTSC 2021 Perpetual Enterprise
Select the version : Latest
Apps
Turn apps on or off to include or exclude them from being deployed
Click "Next"
Languages
Select : primary language
Installation options
Where do you want to deploy Office from?
Select : Office Content Delivery Network (CDN)
Upgrade options
Uninstall any MSI versions of Office, including Visio and Project
Select if you wish to uninstall any MSI versions. I choosed to turn this off
Product activation
User based
Select : User based
General
Provide your organization name to set the Company property on Office documents
"This is optional"
Click on "Finish"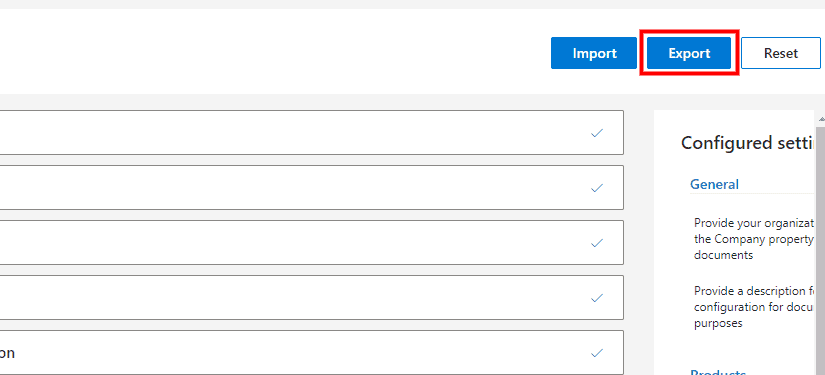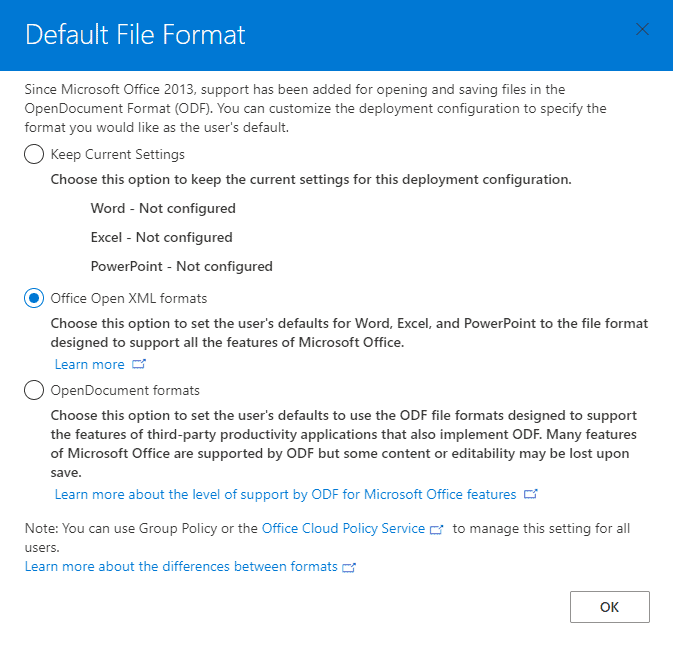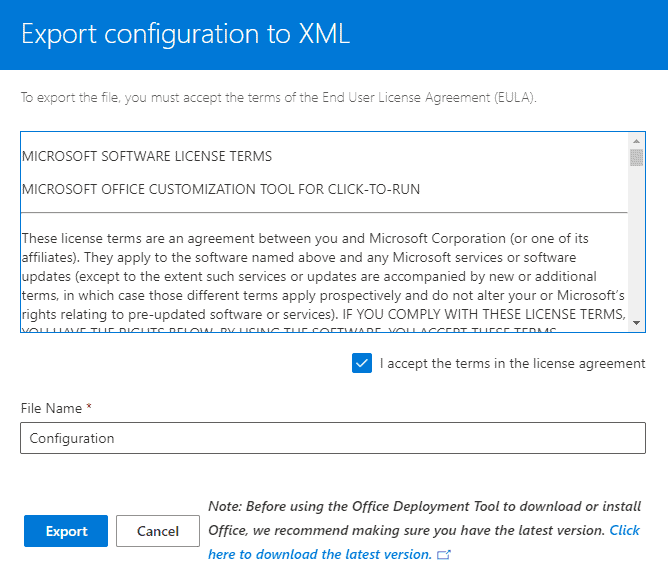 Navigate where you saved the configuration.xml file and copy it to the desired office 2021 installation folder Ex.: D:\- office -\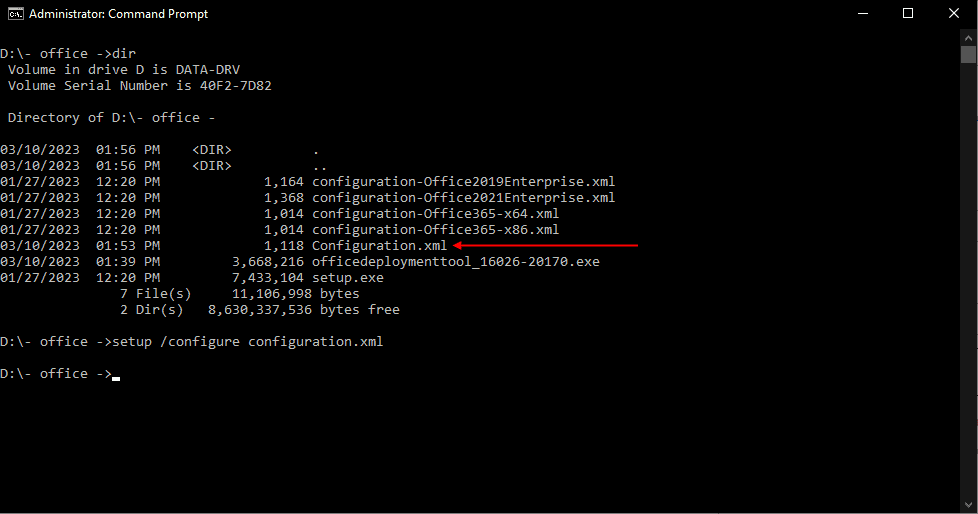 Download the Office Deployment Tool
https://www.microsoft.com/en-us/download/details.aspx?id=49117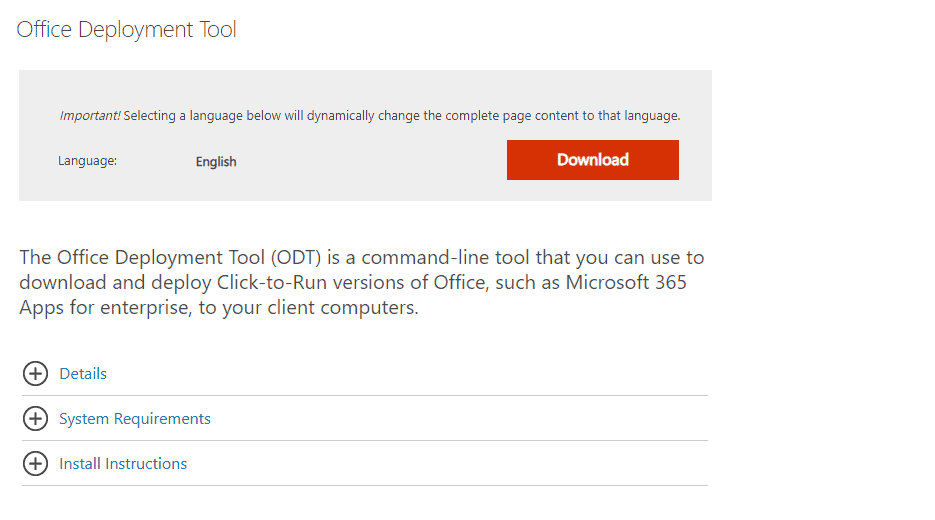 Open the downloaded and run the tool
Copy the file setup.exe into your D:\- office -\
In Administration Command Prompt CMD navigate to your office 2021 folder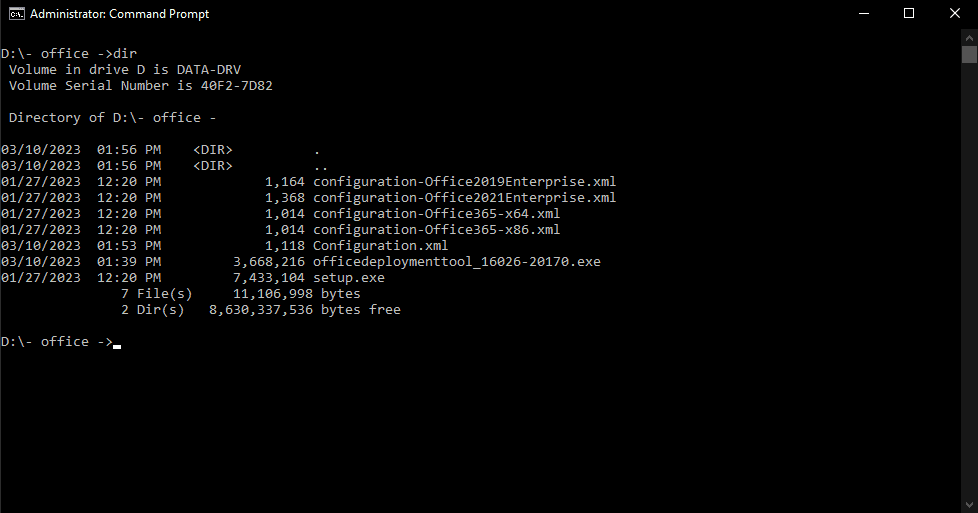 Type this command : setup.exe /download Configuration.xml
Now let's activate your copy of Microsoft Office 2021
Step 1.1: Open cmd program with administrator rights.
First, you need to open cmd in the admin mode, then run all commands below one by one.
Step 1.2: Get into the Office directory in cmd.
cd /d %ProgramFiles(x86)%\Microsoft Office\Office16
cd /d %ProgramFiles%\Microsoft Office\Office16
Step 1.3: Install Office 2021 volume license.
for /f %x in ('dir /b ..\root\Licenses16\ProPlus2021VL_KMS*.xrm-ms') do cscript ospp.vbs /inslic:"..\root\Licenses16\%x"
This step is required. You can not install the KMS client product key of Office without a volume license.
Step 1.4: Activate your Office using the KMS key.
Make sure your device is connected to the internet, then run the following commands.
cscript ospp.vbs /setprt:1688
cscript ospp.vbs /unpkey:6F7TH >nul
cscript ospp.vbs /inpkey:FXYTK-NJJ8C-GB6DW-3DYQT-6F7TH
cscript ospp.vbs /sethst:e8.us.to
cscript ospp.vbs /act
If you see the error 0xC004F074, it means that your internet connection is unstable or the server is busy. Please make sure your device is online and try the command "act" again until you succeed.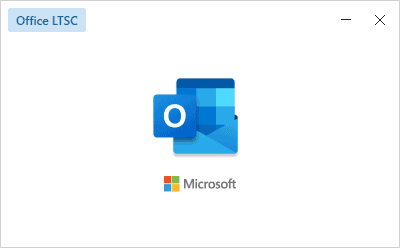 Enjoy your free version of Office 2021!