Wonderful Dashboard
Simplewall helps you keep track of all the key aspects of your network including alerts on a simple and easy to understand Dashboard with everything you need to know.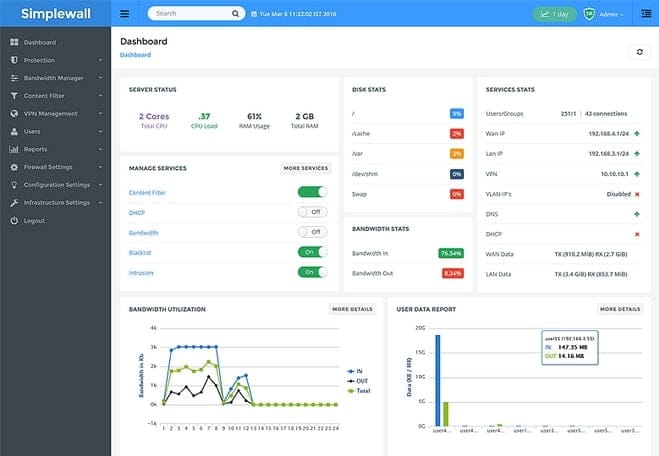 End to End Network Protection
With Simplewall, you get comprehensive intrusion protection, virus protection, spam prevention and a lot more bundled in, so you get the peace of mind you need.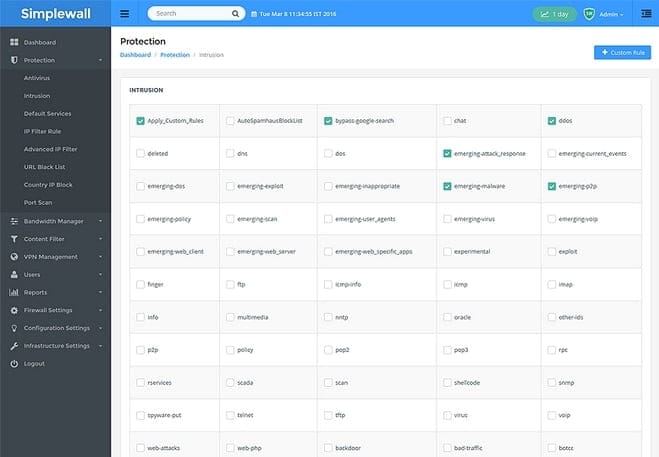 Super Cool Content Filtering
Simplewall makes it dead easy for you to manage the content policies on your network and set it by users, group, time slots and a lot more.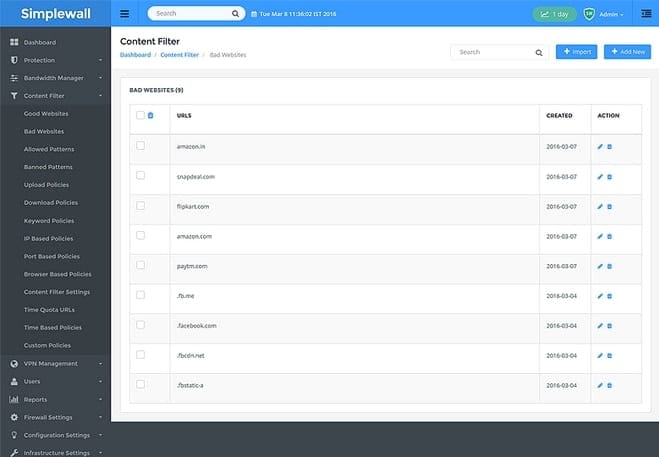 Download it now!